Meet The Team
Little Swim Company was set up to provide swimming lessons which have enjoyment, success and teaching excellence at the core.
Helen Brown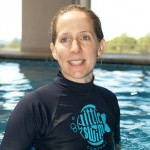 I have had a lifelong love affair with water, as a competitive swimmer and a keen surfer.  Most of my happiest childhood memories revolved around water; sailing, swimming and making up synchro routines(badly).
Favourite place: Malpais, Costa Rica – perfect waves on a tropical beach

Vic Forman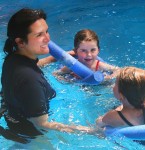 I learnt to swim when I was 3 years old and began swimming competitively at 9. For me swimming has unlocked the door to so many other activities and provides a great fun environment for my family. It's one of the few activities that all four of my children aged between 4 and 16, all universally adore.
Favourite food: Not technically food, but I could not live without coffee…

---
Kieran Webster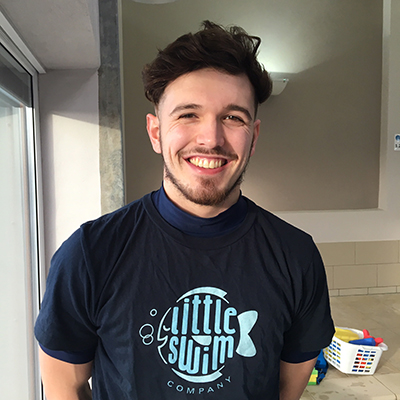 I have a really big passion for teaching and swimming. Nearly every summer since I was a child, has either been spent next to a river or around a pool. And I believe it's a massive skill that should be learnt by all children.
Favourite animal: Donkey!
Sarah Ives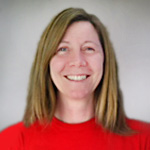 As a child I would often have to be pulled out of the water (against my will), as my lips had gone blue and my teeth were chattering.
Favourite food: Definitely cheese!

---
Jo Tasker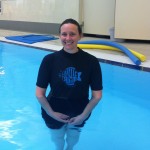 Swimming is part of life… at least it should be! It's healthy, it's physical and it's fun… and being able to do it it, might one day save your life. I think all kids deserve to learn to swim and having watched my own children start swimming from a young age, I was inspired to train to be a swimming instructor myself.
Favourite animal: Horse

Nick Faubel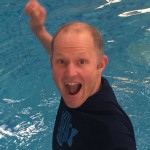 I love swimming and I especially enjoy the unique thrill of open water swimming. A keen triathlete, my ambition is to qualify for the Ironman World Championships in Kona, Hawaii. That tropical sea looks so much more inviting than a cold day in the Hunstpill River!
Favourite place: Alaska on my honeymoon!

---
Kate Jones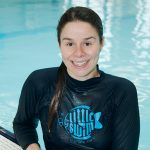 I love working with children and I love being active and in the water, so being a swimming teacher is a perfect job for me. Learning to swim and being safe in the water is something I believe every child should have the opportunity to do.
Favourite animal: can't choose, horse and dog!!!
Maggie Naden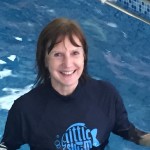 I spent most of my youth swimming for my local club so when the opportunity arose to train as a swimming teacher I thought yes, this is for me. I find it very rewarding seeing the children progress and gain confidence in the water.
Favourite place: Home.

---
DANNY ALBONE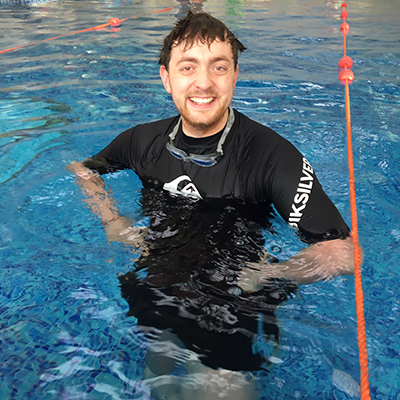 Swimming always was a major part of my childhood and it's grown into being a huge part of my life today. It's opened up so many
opportunities, through exercise with competing in club gala's and exploring new activities like surfing and scuba diving. I've
discovered the joys of teaching, coupled with a greater understanding of how important swimming is for everyone's safety and enjoyment.
Favourite animal: Snow Leopard.
Bex Ellings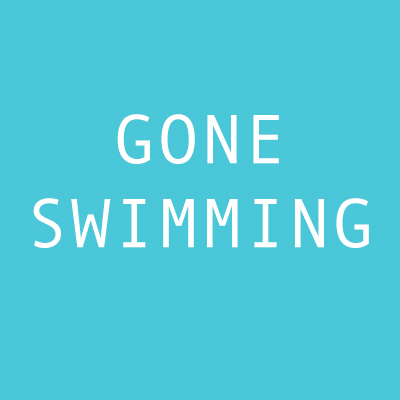 I am a water-baby. I am happy in the water so when the opportunity arose to train and teach others my passion I said yes. Swimming is a skill everyone should have.
Favourite animal: My Dogs.

---